iPad Checkout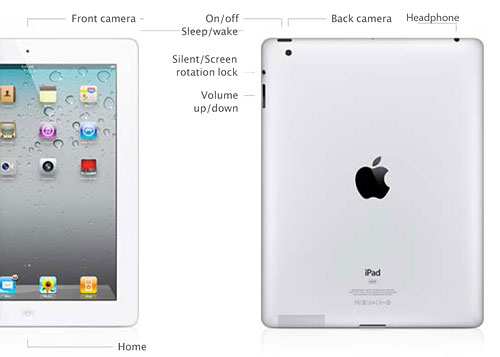 Get Connected to Get Started

When the iPad is connected to a Wi-Fi network, the Wi-Fi icon in the status bar at the top of the screen shows the connection strength. The more bars you see, the better the connection.

If not connected, click on Settings, then Wi-Fi. If on campus select Mustang Wireless. Log in to Cisco Clean Access and wait for the Wi-Fi icon. If it doesn't appear, click Wi-Fi "off" then "on" and login screen should appear.
Browsing the Internet
Use Safari to browse the Internet.


Connect to Your Email

Return to Settings, then "Mail, Contacts, Calendars, " then "Add Account …" and select an email type. To connect to your K-State email, go to this link for directions.

The easiest way to get files and documents off of the iPad is by using your email. Look for the email icon to send self-created content.
What's in the Bag
The cover for the iPad doubles as a stand and keyboard.
Cord to charge the keyboard

Use the USB cable to connect to your computer.

Use the USB cable to connect to the power adapter for re-charging.
More Help
For more help see the iPad Users Guide in the iBooks Library app on the iPad or visit
Apple's support pages
.
Click here to see a list of included apps currently installed on the iPads.
Checkout Policies
Use of the iPad is subject to: